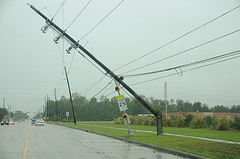 Emergency Management has written a case study on one region's efforts to assess and identify its critical infrastructure and how to address the risks posed to it.
Not surprisingly, the article reports that the project was not easy: along with the standard challenges of who should be involved and who should be in charge, they faced other obstacles, including private utilities (who own about 85% of the country's critical infrastructure) who were reluctant to reveal proprietary information.
The group ultimately found creative and practical answers to these and other challenges. You can read the whole article over on Emergency Management's site.
"Pacific Northwest Counties Collaborated to Create Critical Infrastructure Protection Plan"
Photo: Tammra McCauley.