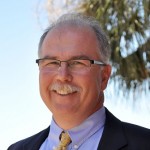 LaDon Swann
Mississippi
Amazing video from IBHS of a home built to Midwest (Illinois) code compared to a house built to IBHS standards.
View
For those looking for more information on the CRS, there's a free webinar coming up:

StormSmart » Wesley Shaw | Activity Streams | StormSmart Connect

Wesley Shaw posted an update in the group National Flood Insurance Program Community Rating System (CRS)…

On March 10, 1:00PM EST, the Natural Hazard Mitigation Association (NHMA) is offering a free webinar, "Introduction to the Community Rating System." Most of you are aware that the Community Rating System (CRS) provides reduced premiums for flood insurance policy holders in communities that implement programs and activities that exceed the minimum…[Read more]

A new issue of the "Gulf of Mexico Quarterly Climate Summary" report is now available. The Summary, whose production is led by NOAA's partners at the Southern Regional Climate Center, highlights recent weather- and climate-related impacts across the region and seasonal forecast and outlook information for primarily high-level and non-technical…[Read more]

The Marshall Island struggle with sea level rise. Guessing that many of us can relate to some of the frustrations.


Myth busting sea level rise in southern Florida. Pretty interesting video.


Latest webinar from OSU sounds right up our alley! Jan. 14 at noon EST. Here's a link to register.

Movement of Climate Change Knowledge Through Social Networks

One more article, this time on the public perceptions side of things. Reaffirms earlier findings about factors that correlate with higher levels of belief in climate change, and about weather (in this case hot summers) influencing belief, but also looked at the influence of macroeconomic conditions (and didn't find any correlation.)

Weather,…[Read more]

For those interested in climate communication, and more specifically in how climate science is communicated and perceived, this short article makes the case for needing social science re: climate science communication.

On Message: Keeping politicians and the public informed about advances in climate science would benefit from the active…[Read more]

Climate.gov's predictions for this winter explained via video.

Florida, Alabama, and Mississippi: you're looking a little dry. .. .


New report is a great summary of local level action on flood resilience and climate adaptation in the North Atlantic. Executive Summary is only 5 pages — interesting summary data, and some great examples / case studies:
– adoption of engineering standards for public works that incorporate climate considerations in Groton, CT;
– Poquoson,…[Read more]

This is a follow-up to the Climate Change Executive Order Marian posted about a couple of weeks ago (sorry, just found the video). If you haven't had time to read it, here's a quick PBS clip on it.

Check out "Drowning in Place: Local Government Costs and Liabilities for Flooding Due to Sea-level Rise" by @truppert

Bar Journal Article

Skip Navigation

Not in the Gulf of Mexico, but a good little slideshow showing a community on the Chesapeake Bay's struggles with sea level rise.